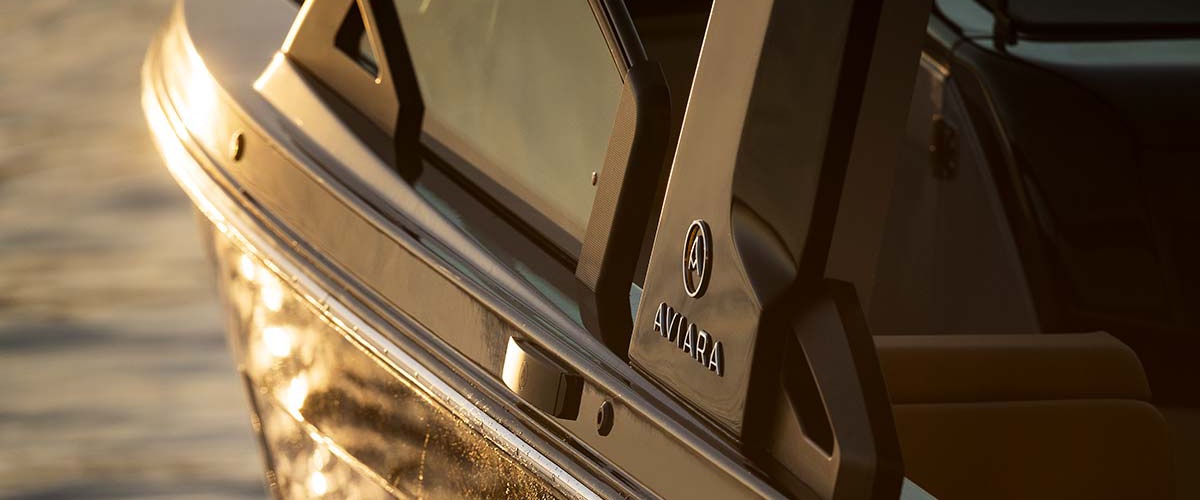 Tour & Test Drive The AV32 In Palm Beach
Palm Beach Gardens, Florida
Feb. 23, 2019
Five days after our Miami Boat Show debut, Aviara will be back at it again in Palm Beach for an open house and demo featuring the new Aviara AV32 day boat, which is only available at our nationwide retail partner, MarineMax. 
Held Saturday, February 23 from 10 a.m. to 3 p.m. at the Palm Beach Gardens MarineMax, this is an exclusive chance to get a first-hand taste of progressive luxury. Tour, test drive and order your new Aviara—MarineMax has extended Miami Boat Show pricing through this event.
The demo showcases the sterndrive version of the 32' Aviara AV32, featuring super-fast and quiet Ilmor engines. Enjoy refreshments and light fare, explore the boat—and experience in-person how Progressive Style, Elevated Control, Modern Comfort and Quality Details come to life on the water. 
MarineMax Palm Beach Gardens Aviara Open House 
Where: 2361 PGA Blvd, Palm Beach Gardens, Florida, 33410
When: February 23, 2019 from 10 a.m. – 3 p.m.
For more information: 
Web site: https://www.marinemax.com...
Phone: (561) 494-7267